STAY TUNED
Final Call Kids
STAY TUNED
Final Call Kids
Once you've explored our Final Call exhibition with your kids, bring them over to Final Call Kids, a dedicated creative space for children featuring a series of interactive nature based activities created by featured artist, Caitlin Franzmann. 
Through an activity sheet, kids will be introduced to the underground world at their feet, pulsing with life and transformation. 
Welcoming children into the space is 'Winds of Change', a colourful feature installation by local artist Yanni Van Zijl developed collaboratively with more than 100 children and their caregivers at the Kids' ClimART workshop series in June.
Entry to Final Call Kids is free and the space will be set up daily from Saturday 28th August – Sunday 5th September. Pack a picnic and head along to the Gardens for an outing full of art, science, discovery and wonder. 
IMPORTANT INFORMATION 
To ensure the safety of our littlest audience members, children must be accompanied by a parent or carer at all times. 
If you have specific needs for yourself or your child/children, please contact the horizon@sunshinecoast.qld.gov.au prior to your visit to discuss your requirements. 
Partners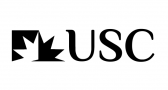 This program is supported by the Queensland Government through Arts Queensland. Presented in partnership with Sunshine Coast Council's Centres for Conservation, Learning and Partnerships.