In 2021, Horizon Festival breathes new life into our most celebrated and loved event: Dawn Awakening. 
In a show of collective strength, we gather together as the first light rises on the banks of Stumers Creek in Coolum. Through stories, songs, visual art projections, spoken word and the dances of the Custodians of these lands, we bear witness to a continued and thriving connection to country, community and culture.  
This year Dawn Awakening is directed by Gubbi Gubbi Songman Lyndon Davis, and will feature the Gubbi Gubbi Dance Troupe and First Voices Choir, alongside guest artists, Songwoman Maroochy Barambah and Joe Geia.  
Dawn Awakening holds a special place in the hearts and spirits of the community, and we can't wait to welcome you again.  
Please bring warm clothes, open hearts and a rug or picnic chair to sit on.  
CREATIVE TEAM 
Director: Lyndon Davis 
Projections: James Muller 
Soundscape: Leah Barclay 
Performers: Gubbi Gubbi Dance Troupe, First Voices Choir, alongside guest artists, Songwoman Maroochy Barambah, Joe Geia and Soraya Fewquandie. 
IMPORTANT INFORMATION 
Bookings  
This is a free event, but registrations are essential. 
Start Time 
Dawn Awakening will commence at 5am on the dot, so please arrive early and make sure you are seated before 4:50am.  
Parking + getting there 
Parking on Stumers Creek Rd is quite limited so a 'Park n Ride' service from Tickle Park will be available from 3.30am to 5.00am and then 6.00am to 7.30am. Please remember to bring a torch, walk together in groups and supervise small children, as it will be quite dark. 
What to bring 
Please warm clothing and a rug or beach chair to sit on. If you bring a chair, we ask that you please sit to the back of the audience viewing area, so that people seated on the ground can see.  
A coffee van will be located in the carpark for warm drinks. You are welcome to bring your own warm drinks (in non-disposable cups) 
Photography (without flash) is welcomed but we ask that you remain seated during the performance. 
Images: ben vos productions
Partners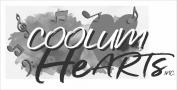 This project/event is receiving funding through the Regional Tourism Bushfire Recovery grants program, an Australian Government bushfire recovery initiative. This program is supported by the Queensland Government through Arts Queensland.